No need to Tackle Maintenance on your Own: We Have an Impressive Team of Car Repair &

Nissan

Service Specialists in Oakland, California

From oil changes to overhauls, no job is too big or too small for the AutoCom Nissan of Oakland service staff. We're here to keep your new Nissan running like new for long after you've driven it home for the first time as a proud owner.
As bold of a claim as this may be, it's one that we stand by fully. Every technician at AutoCom Nissan of Oakland is specifically trained to know what makes your Nissan Altima, Sentra, Pathfinder, Rogue or Maxima tick under the hood. That means you can count on getting the right work done, with the right auto parts, at the right time. For convenient and quality car service and auto repair in the Oakland and the greater Berkley, San Francisco and Richmond.

Ready to put AutoCom Nissan of Oakland to work for you? Fill out our service form online, give us a call to schedule an appointment, or visit our Nissan dealership at 2735 Broadway, Oakland, CA and we'll get you fixed up.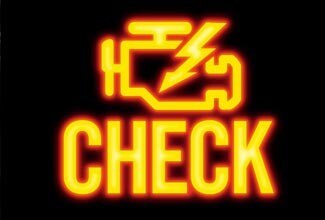 What is Your Check E
ngine                    Light Telling You?
One of the most vital components to a properly functioning vehicle is the 'Check Engine' light. It alerts the driver to a variety of potential problems based on the vehicles on board diagnostic system. When the 'Check Engine' light comes on, it means that some system in your vehicle, including ignition, fuel injection or emission control, is not operating at peak performance, even if your vehicle appears to you to be running normally.
According to the Car Care Council, a glowing 'Check Engine' light doesn't mean you have to immediately pull the car over to the side of the road, but it does mean you should get the car checked out as soon as possible. Ignoring the warning light could severely damage engine components and incur additional repair expenses.
If your 'Check Engine' light comes on, first check the gas cap to make sure it wasn't left loose after refueling. Sometimes this can trigger the 'Check Engine' light. If the cap was loose, the light should go out after a few short trips.
If the gas cap wasn't the problem and the light remains on steady, have the system checked out as soon as possible. A light that flashes requires more prompt attention, indicating a more severe condition that must be checked out immediately to prevent damage to the catalytic converter. When you experience a flashing light, minimize driving at high speeds or under heavy loads.